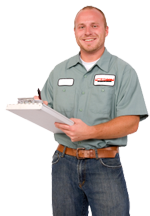 Dear Friend,
Hi! My name is Monty and I'm the owner of WOW! Clean Carpet. Congratulations for coming to my website.
OUR GOAL is to provide you a healthy clean home.
If you're planning on hiring a carpet cleaner in the near future, it's imperative that you get my FREE "Consumer's Guide to Hiring a Carpet Cleaner". This controversial report will give you the information that most other local carpet cleaners will never tell you. Use the form on your left to get your free copy.
I look forward to being of service to you.

Sincerely,
Monty Polnac